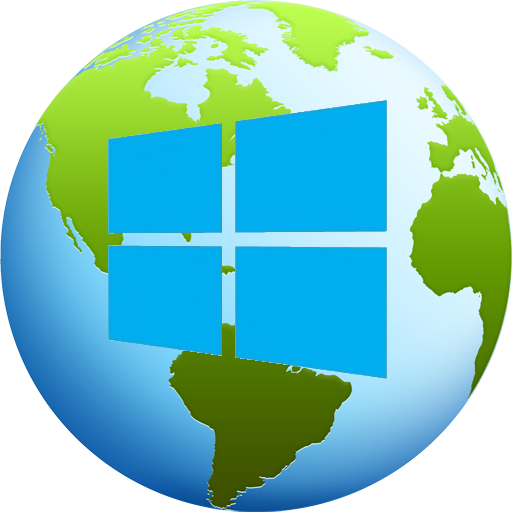 Back when I wrote the first version of this article I had not started university yet, Leo Laporte was still broadcasting from a cottage, Mary Jo Foley hadn't yet joined Paul Thurrott on Windows Weekly, Windows 8 hadn't been revealed to the public yet and Microsoft had just relaunched their mobile operating system in the form of Windows Phone 7.
So much has changed since January 2011 and Microsoft has come a LONG WAY in expanding their services to an international audience. This article is an updated version of the 'Windows Phone 7 Feature Availability Matrix' article from January 2011 (and subsequently May 2011 for Windows Phone 7.5). I've retitled the article though because since last year, Microsoft has launched Windows 8 and that operating system now integrates many of the services that Windows Phone first integrated back in 2010. So the new updated name for this article is the "Microsoft Feature & Service Availability Matrix" and includes information about Windows 8, Windows Phone 8 and the Xbox. These matrices have been weeks worth of work compared to the first version I wrote (which took about 6 hours), because Microsoft has expanded from availability in 18 countries (with 5 languages) in October 2010, to availability in around 200 countries and territories (with 50 languages for WP8 and 109 languages for Win8) as of October 2012 (which they should be commended for). Therefore I've had to completely rewrite these matrices, but because I've taken advantage of the new Office Web Apps to host and display them here, they are now a LOT easier to update in the future. I would appreciate it though if other bloggers don't just copy & paste or embed these matrices directly into their own blogs. I don't make any money off this website, I just would appreciate the attribution and would also like to keep the matrices in context with the rest of the article I've written (including explanations etc).
History
Here is a quick explanation of why I wrote this series of articles in the first place. I was lucky enough to visit Leo Laporte in the TWiT cottage in January 2011 when my favourite TWiT show was on: 'Windows Weekly with Paul Thurrott' (and now Mary Jo Foley too). During the preshow I was briefly explaining to Leo about not having Zune & Bing Local services available in Australia on my brand new Windows Phone 7 handset when Paul joked that Microsoft should pay him NOT to create a Matrix of what Windows Phone 7 features were available in each country. So I decided to make such a matrix, because it was REALLY frustrating to live in a country which didn't have access to most of these services (and I would like to thank Paul Thurrott for valuing international feature availability as an important issue and taking the time to address the issue in various blog posts on his site). As of October 2012, Australia now has 90% of the features and services available in Windows 8 & Windows Phone 8, which makes me a very happy person. The video from the preshow of Episode 191 of Windows Weekly is available for viewing below.
The Matrices & How To Read Them (Please Read This Before Leaving Comments)
Due to the expansion of products and services that Microsoft has undertaken this year, the matrices have grown in size and complexity. I've split them into 3 different sections. The first one lists services that are available Windows 8, Windows Phone 8 and the Xbox. These include the various App Stores for each platform, the Music, Video, TV, Gaming & Podcast availability and the Find My Phone feature on Windows Phone 8. The second one lists all of the Windows Phone 8 Bing based features and services, plus a couple of other extra features in Windows Phone. Finally, the third one lists some of the new Bing powered apps in Windows 8 and shows which countries get localised content. Different symbols and colours are used in these matrices to signify additional information about the availability of features in certain countries. Here is a list of what various symbols and colours mean.
Black Cross ( x ): This feature was officially available in Windows Phone 7 and therefore is also available in Windows Phone 8 (and if applicable Windows 8 and Xbox too).
Red Cross ( x ): This feature is newly officially available in this release of Windows 8 and/or Windows Phone 8
Red Question Mark (

?

): In the official documentation at http://www.windowsphone.com/en-au/how-to/wp8/basics/feature-and-service-availability Microsoft lists this feature as being available, but when tested, this feature wasn't found to be available
Red Dash (

-

): In the official documentation at http://www.windowsphone.com/en-au/how-to/wp8/basics/feature-and-service-availability Microsoft doesn't list this feature as being available, but it is anyway.
Green Background: The Windows Phone Marketplace was officially available in this country in Windows Phone 7.5 (and continues to be available for Windows 8 & Windows Phone 8).
Red Background: This country currently has economic sanctions placed upon it by the US and therefore it is unlikely most Microsoft products or services will officially be enabled here in the near future.
Cream Background with Grey Crosses: I wasn't able to properly test this country because Windows Phone 8 doesn't have Regional Formats and Search Language listings for this country in the options. The data for these countries is just the official Microsoft data, but is not verified by me.
Grey Background: This territory isn't listed on Windows Phone 8 but is listed on Windows 8. Unsure why Microsoft listed Windows Phone 8 features as available in these territories if you cannot actually select them.
* No Browser & Search Language listing on Windows Phone 8 for this country.
** No Regional Format listing on Windows Phone 8 for this country.
*** None of the official languages for this country are supported on Windows Phone. I've listed English as a fill in language for this country as that is the universal language.
Additional Notes: * are seperated with / if more than one applies to that country. So If a country is missing both a Browser & Search Language list and a Regional Format listing, they will have */** beside them, with the / separating the * from the **. For language dependant features, I've listed the language I tested the feature with. The listing of countries comes from the 195 countries that the US recognises, plus Taiwan, because I believe that is a separate country that isn't a part of China (although China disagrees). The other territories are all technically associated with a parent country which is listed (except Palestine, that's a big question mark, so that doesn't have a parent country associated with it).
So now I've explained what all the various symbols and colours mean on these matrices, here are the matrices.
Windows 8/Windows Phone 8 Store, Xbox Media Services and Find My Phone (Last Updated 22nd November, 2012)
| | | | | | | | | | | |
| --- | --- | --- | --- | --- | --- | --- | --- | --- | --- | --- |
| Countries/Territories | Windows Phone 8 Store | Windows 8/RT Store | Xbox Live Game Services | Xbox Music Store | Xbox Music (Free Streaming) | Xbox Music Pass | Xbox Video Store (Movies) | Xbox Video Store (TV) | Podcasts (WP7/WP8) | Find My Phone (WP7/WP8) |
Windows Phone 8 Bing Services and Other Misc. Features (Last Updated 13th May, 2013)
| | | | | | | | | | | | | |
| --- | --- | --- | --- | --- | --- | --- | --- | --- | --- | --- | --- | --- |
| Countries/Territories | Bing Search App | Bing Local Search (Pivot) | Bing Local Scout | Bing Voice Search | Bing Vision Search (Product Info) | Bing Vision Search (MS Tags & QR) | Bing Vision Search (Translate) | Bing Music Search | Bing Image & Video Search | Maps Search & Directions | Voice To Text Messaging | High Res Auto Photo Upload To SkyDrive |
Note: The Bing App in the USA has a new Panorama view when you first open the app that allows you to see Local Deals, Top Videos, Top Headlines, In Theaters & Local Events. This is a US ONLY feature for now =/


Windows 8 Bing News, Sport & Finance Apps (Last Updated 26th November, 2012)
| | | | | |
| --- | --- | --- | --- | --- |
| Countries/Territories | Bing News | Bing Sports | Bing Finance | |
Note: These apps haven't been completely localised. While they may contain local news content, features like "Favourite Teams" seem to contain US content only.
Language Support
Windows 8 supports 109 languages (up from 95 languages in Windows 7) and Windows Phone 8 supports 50 languages (up from 21 languages in Windows Phone 7.5). Windows 8 also now includes the ability to install additional languages in EVERY version of Windows, not just the Ultimate edition (like Windows 7 did).
Conclusion
In the last 12 months, Microsoft has made great advances in their international feature & service expansion. Windows Phone 8 now has the largest potential reach of any of the mobile app stores, with over 191 countries, although their multimedia services are still trumped by Apple in terms of availability (although it has improved since this time last year). I still find it troubling that there are features listed as available in certain regions when they are not, although just like I said in the previous version of this article, I am pleased that Microsoft has unofficially enabled features in various countries. They probably won't support them if they don't work properly, but at least they're available to try.
Finally - please don't see this as my way of attacking Microsoft. It's actually quite the opposite. I'm so impressed with the features and services Microsoft demoes at their various US launch events and on the their blogs, that I just want to be able to do the same things myself and share the FULL experience with people who ask me about buying a Windows PC, tablet or phone. The more features Microsoft adds to countries worldwide, the easier it is for me to to recommend their products (more selling points in each country). This article is fueled by my love of Microsoft's new products, not a hatred of them - that needs to be made VERY clear.
The Internet allows news to travel instantly and so you can no longer keep "secrets" from the rest of us, we all know what you can do in the US. We understand that there are significant roadblocks in the way which are delaying some of these features, but the issues raised here need to constantly made a priority.
I'm very interested in your feedback and contributions to this article, especially regarding countries that I've given a cream background. If you have more information about those countries, it would be appreciated. Due to the size of matrices, I won't be able to constantly check each country for updates, so I'll need to rely more on your input to keep these matrices accurate as time goes on. So please leave comments below this article and help contribute!
Note: If you want to be notified each time I update these matrices, follow me on Twitter (username @andrewtechhelp). I apologise, this Twitter account contains a lot of Australian content including politics, media and technology (and the occasional retweet with some swear words), but this is my personal account so obviously I tweet about things that go on where I live and that I'm interested in. :)