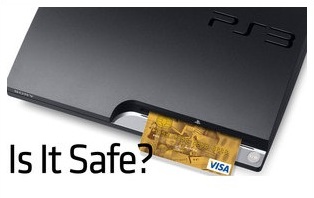 PSN... what went wrong?
I'm sure you've all heard by now that Sony's online network, 'PSN' has been severely compromised and has meant that over 75 million users have potentially had their personal information and credit card information stolen by hackers.
When I first heard of this, when Sony didn't make clear of all the details I thought "Oh well, just some sneaky hackers being little jerks, fair enough." Then they told us the full story... it's just not good enough what happened. Hopefully the 'hackers' were simply trying to prove a point (whatever that point may be) and didn't actually steal anything... unfortunately, we can't risk anything other than assuming they did steal this information but the reality is, we will probably never find out.
Sony are a company who have been in our lounge rooms and beyond for over fifty years. Televisions, the failed but technically superior beta cassette, the Walkman, minidisk players, and of course, the PlayStation. The third rendition of their home gaming line has branched out to be more than just a video game console, it's a full-fledged Blu-ray player, movie player... web browser... basically it's a HTPC (Home Theatre Personal Computer).
But see... this is the problem when devices are able to do perform more and more tasks, it means that they are also communicating in ways that previously wasn't seen in older products designed to do similar things. Yes this is great for consumers, but at the same time there comes the risk that safety will be compromised, as this isn't an area that they have had to have any expertise in, Sony make consumer products for our lounge rooms and on the go. For most of these type of products' life, they have not communicated with the internet, or other devices. The only thing that did this in earlier times was the humble fax machine.
Where Sony went wrong... the password encryption just wasn't up to scratch. It was just waiting to be exploited... It's similar to a Chinese car in a crash test. They know how to build the cars, they run they get from A to B. PlayStation plays games, movies, music, and can connect to the online network to play and communicate with other players, via the PlayStation network. Unfortunately, like the Chinese car in a crash test, The compromise in safety was seen in a very big way as soon as someone took the time to get the list of the user accounts, (hacking) they got the passwords, and potentially have stolen millions of credit card numbers. But that isn't even the biggest thing that could have been stolen. Addresses, names, phone numbers, dates of birth... Identity theft bonanza...
I don't have much more to say other than this just proves we CAN'T trust multinational companies to securely hold onto our data. Especially ones who are sort of only new to the age of the internet.
Size doesn't matter. Protection does.