Back in February, Microsoft wrote a blog post explaining how Windows 8 & Windows RT will support various languages. Several paragraphs in that post deal with the English language, here's the main one.
"We are proud to announce the addition of English for the United Kingdom to the list of Windows display languages. We admit that this is something we should have done a long time ago. Windows users in the UK have gotten by with the US English version of Windows, and while we Americans knew this was not their favourite, that is clearly no defence. We believe that this version of Windows will also be widely used in India, Australia, South Africa, New Zealand, the Republic of Ireland and many other places.
Well, Microsoft has finally made these language packs available, so if you live in the UK, Ireland, Australia, New Zealand, India, South Africa, Singapore or Hong Kong and you want Windows to use the word "Colour" instead of "Color" on system dialogs and built in applications, then this is just a quick article which will explain how to install and activate this language pack.
Microsoft has made language packs available to ALL editions of Windows 8 and also Windows RT. Windows 7 users who wanted to install language packs had to have a copy of Windows 7 Ultimate, which meant that most people didn't have access to these packs (because most people had Windows 7 Home Premium or Windows 7 Professional). So in Windows 8 and Windows RT, anybody can get access to the language packs. This assumes that when you installed Windows, you picked the correct language and region for where you live (so English (Australia) or English (United Kingdom) etc). If you haven't, instructions to fix this are included in the following steps.
1. Open the Control Panel. The quickest way to do this is the Press the Windows Key and the X key on the keyboard at the same time and from the little menu that will appear in the bottom left hand corner, choose Control Panel.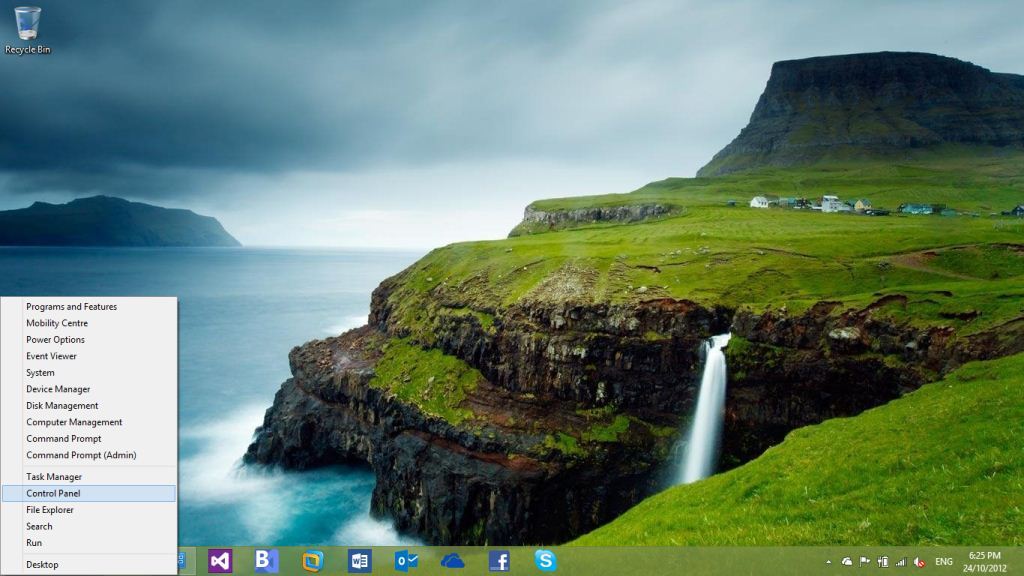 2. In the Control Panel, click Clock, Language and Region.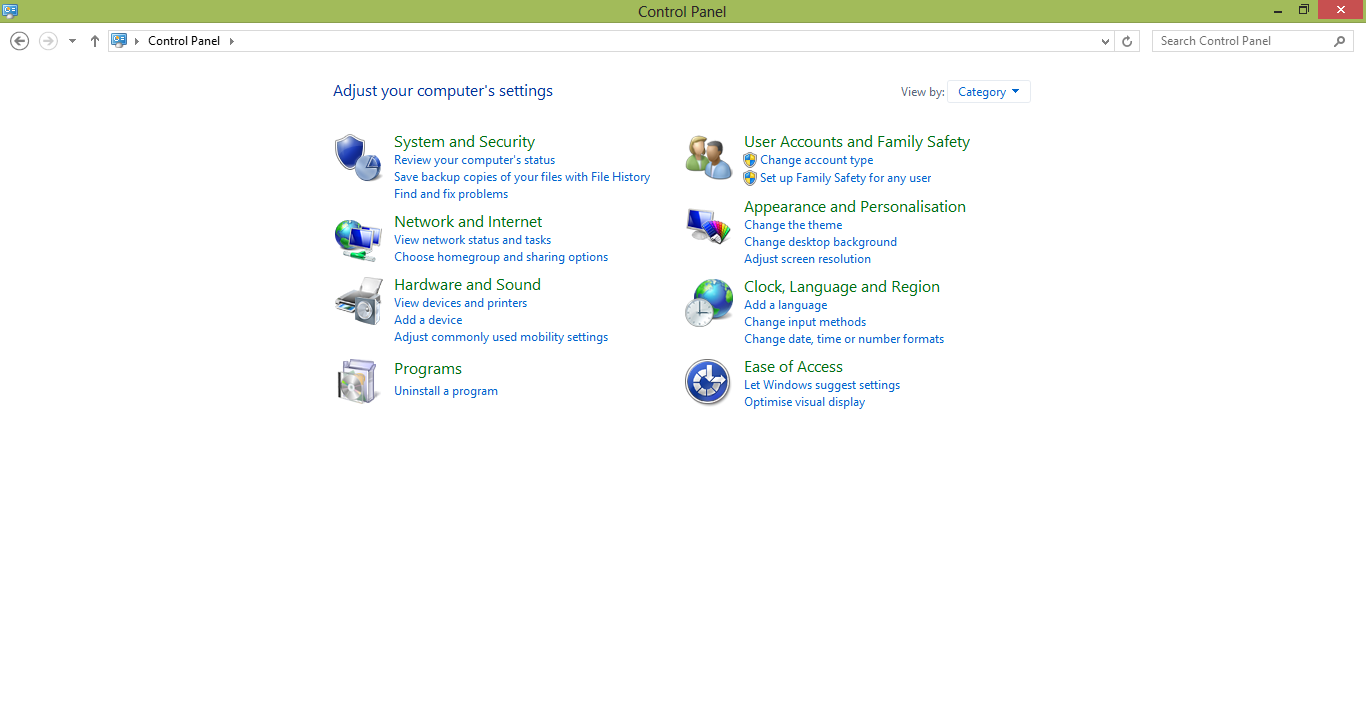 3. In the Clock, Language and Region Control Panel, click Language.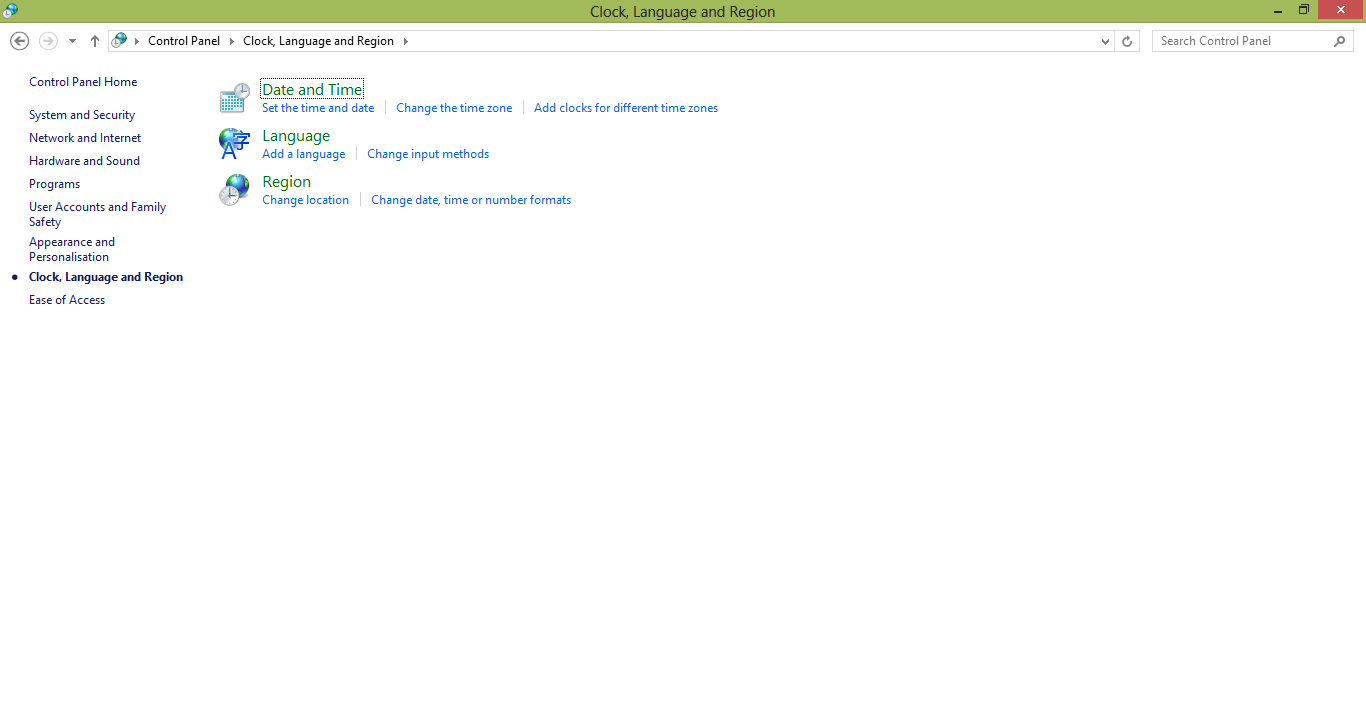 4. Next to the language you wish to use (in my case English (Australia)) click Options. If the language you want to use isn't listed, click Add a Language and find the one you want. Some languages have subcategories (e.g English has English (Australia), English (New Zealand), English (United States) etc.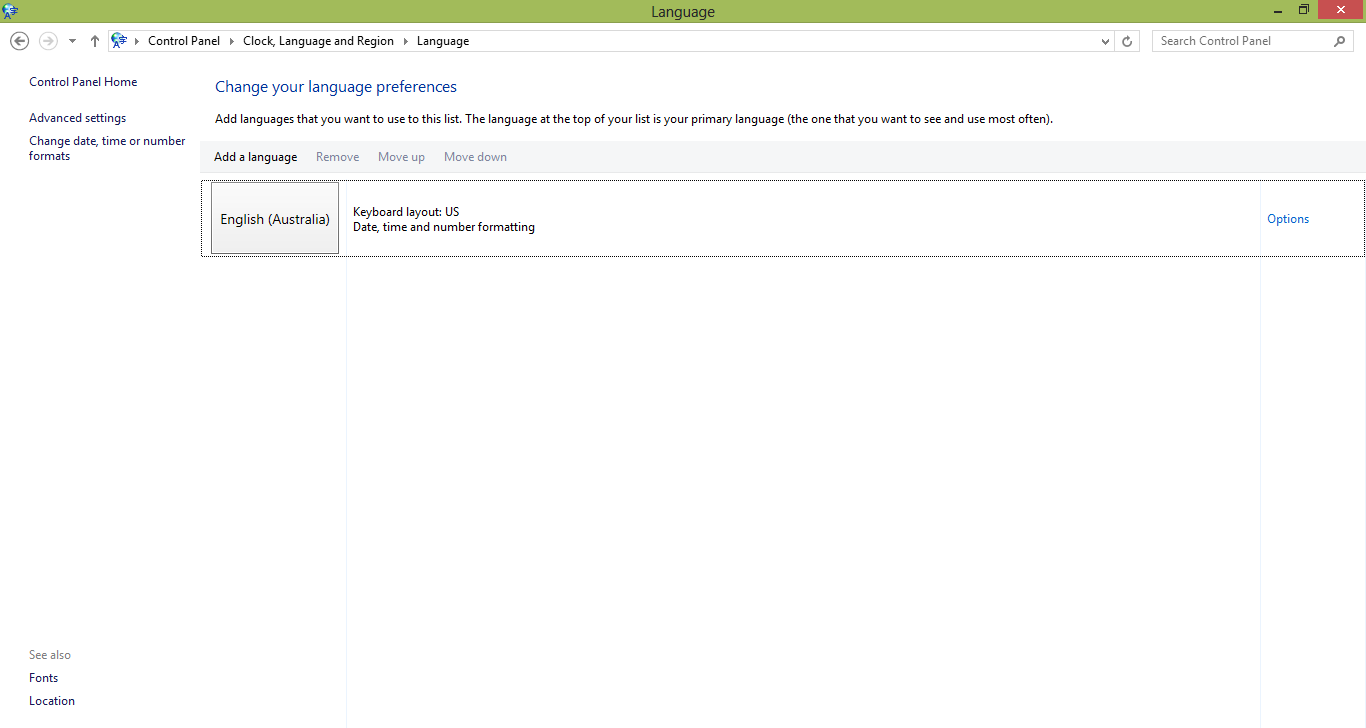 5. Once you've opened up the options for your selected language - it should check for any available language packs and display a message saying that a language pack for the selected language is available! Click that message and Windows will start to download the language pack. For Australia, it downloaded the English (United Kingdom) pack, which was about 90MB. Once it is downloaded it will automatically install!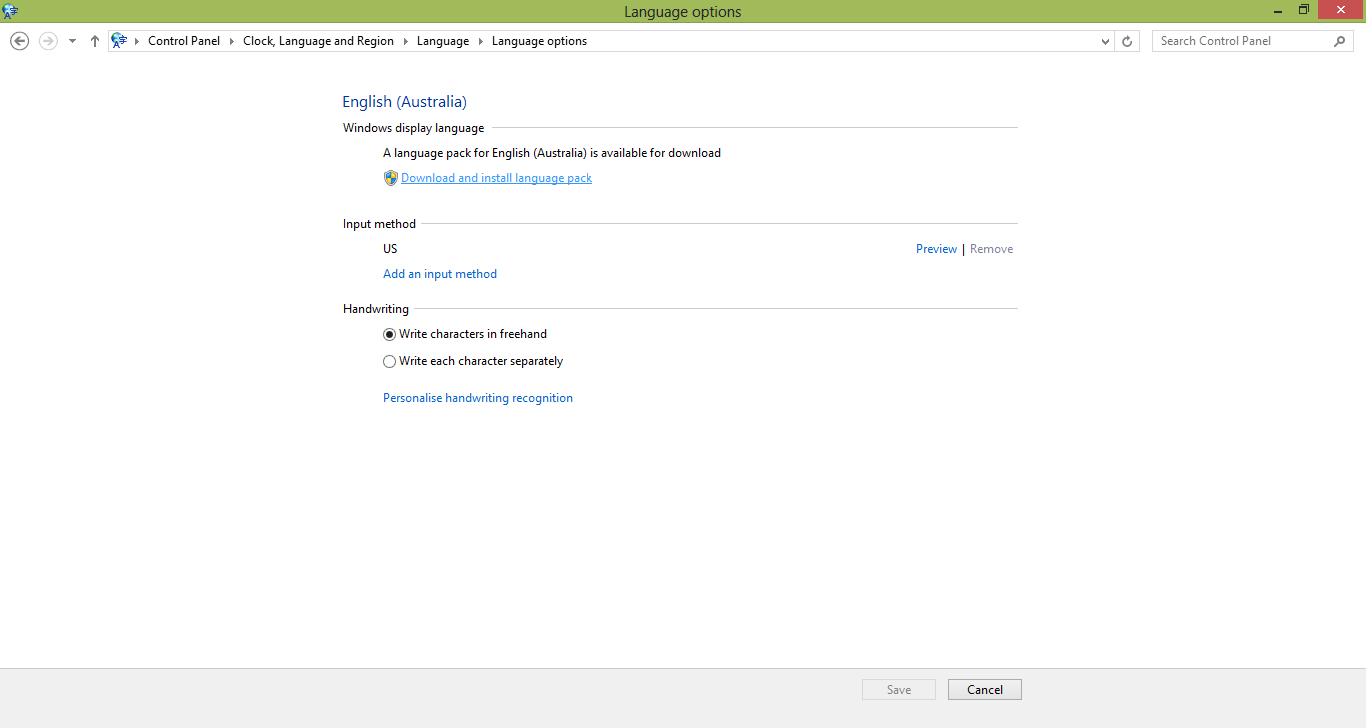 6. Now all you need to do is click "Make this the primary language"!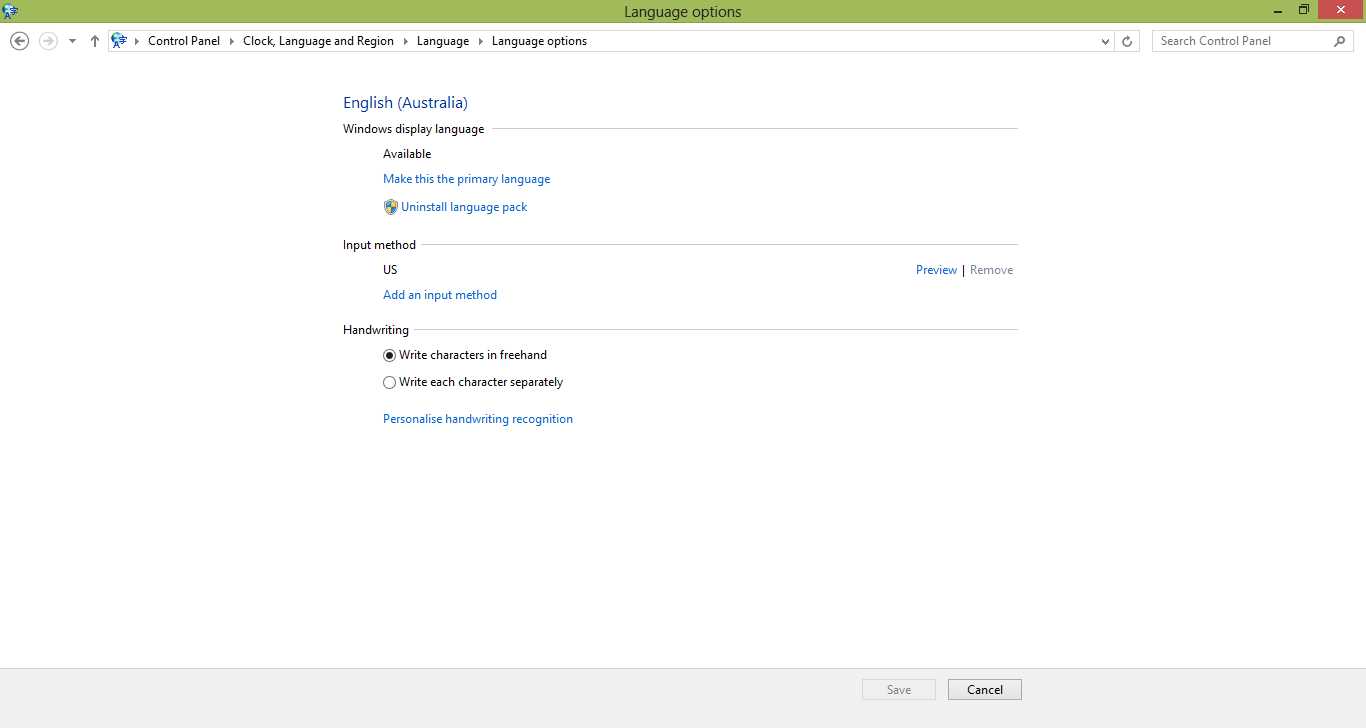 7. Windows will prompt you to log off. Once you sign back in, all of the Windows system dialogs and built in applications will now have the correct spelling (colour instead of color etc.). This WON'T apply to most applications though (e.g Office doesn't change), but it's a start.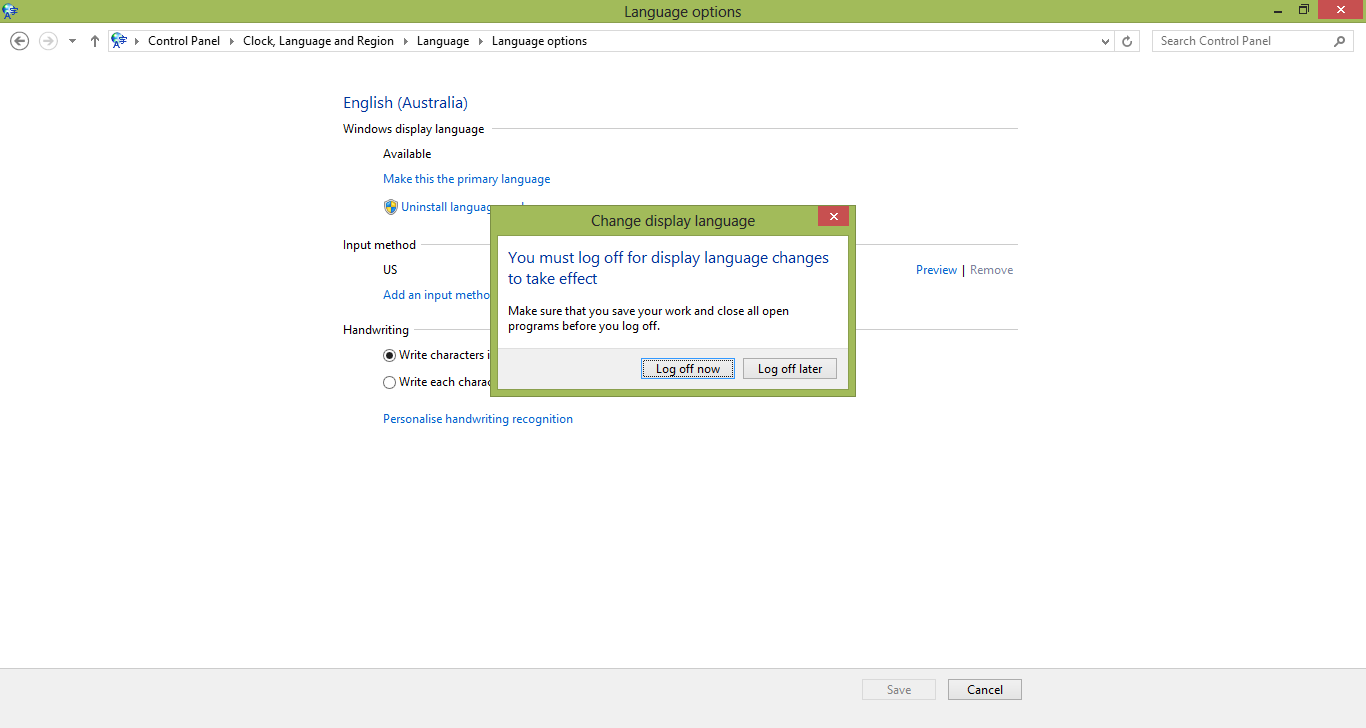 Enjoy!